December 2012 Newsletter
Featured Articles For December, 2012
MARRIAGE SUCCESS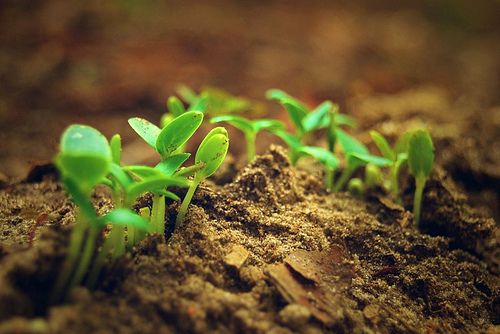 Let's Go Back to the Beginning!
As every problem had a beginning, so did everything of a positive nature! Unfortunately, when many people set themselves to the task of trying to "fix" a failing marriage, they neglect to look at the initial positives-- all of those wonderful assets which were there at the very beginning of their marriage, and even prior to their marriage!
This is a mistake, when you are honestly looking at the problems which have arisen in your marriage which you need to resolve, it is essential to also remind yourself and your spouse of all of the positive strengths, qualities, and characteristics which brought you together in the first place!
Whether you have been married for a year or twenty years, this factor is equally relevant to all who seriously wish to improve their marriage. The reason for this should be obvious, while working through and resolving your difficulties is necessary, placing some focus and emphasis on your relationship's initial strengths is the main factor which will help you to strengthen it now and for the future.
What brought you and your spouse together? What accounted for you and this person making the decision to spend the rest of your lives together? Whether you and your spouse were starry-eyed young people who married after knowing each other for a very brief period of time, or whether you had been in each other's lives for many years, let your memory take you back to your beginning.
What qualities or characteristics did you find the most appealing in your spouse? What kinds of goals, hopes, plans and dreams did you both share? As each person is an individual, the answers to these questions will be equally individual-- and they are as relevant to reconstructing the strengths and the joys in your marriage as any questions and answers you can possibly ask yourself!
No matter how hopeless your situation may seem, taking this little trip down Memory Lane is one of the most important steps you can take in reconstructing your marriage. It is quite likely that you will find that the factors which influenced your decision to marry still do exist-- they just need to be noticed again and made fresh, all over again!
While you are thinking about these factors, you may also find yourself recalling many things which you and your spouse shared back then. You may have loved taking part in some kind of activity that you both enjoyed, for example, but somewhere along the line other priorities started to take precedence and you no longer had time for it.
When you are planning to reconstruct your marriage, another strength which you can build on are those shared interests. Whether you and your spouse liked to participate in a sport, attend rock concerts, have picnics in the park on Sunday afternoons, those activities which you both mutually enjoyed were bonding experiences-- and there is no reason why you cannot do them now!
The purpose in going back to your beginning is to assess both the strengths which contributed to your marriage and the interests which you had in common. In doing so, you will recall the passion which you both had for your relationship and for each other. And when you can recall your initial passions, you will then be in a position to reclaim them-- the favorite pastimes, the goals and dreams, they are all still there, waiting to be uncovered and appreciated again!
DIVORCE SURVIVAL
Navigating Divorce With Out Sinking Your Ship
Very few people enter a marriage expecting to get divorced. Unfortunately, it happens to 50% of people married for the first time; 60% of those married for
the second time and 70% of those married for the third time. If you are going through a divorce, consider yourself in good company.
When we want to end our marriage or our spouse has made that decision for us, we can experience intense feelings of anxiety, fear, guilt, anger and hopelessness.The cruel irony of divorce is that we are making our most important life decisions when we are in our worst emotional state. To add even more
pressure, the decisions we make during divorce have a lasting impact on the quality of our lives after divorce.
That is all the bad news but here are two bits of good news: First, there are well seasoned professionals who can give us good guidance and care to ensure
that we take the right steps. Second, the divorce can help us grow in positive
directions and open doors for our future that we never imagined possible.
We will need experienced and dedicated professionals to help us navigate our ship through the rough waters of divorce.
The first professional that can be very helpful is a good counselor to guide us through this emotional minefield. Our friends and family give us comfort and
support but they are not equipped to give us the kind of intelligent guidance a good professional counselor will provide. Our friends and family may even
inadvertently feed the difficult emotions and suggest that we hire a divorce litigation lawyer to "protect" and "fight" for us.
When our difficult emotions intertwine with the court litigation system, it can be a recipe for disaster. This approach can result in years (1-5) of battling through
the courts, a heavy financial loss ($10,000-$50,000) and a residual animosity that can infect family relationships forever.
The far better approach is to work through a mediation center where attorneys and other professionals guide us through our decisions and court proceedings in a non-adversarial manner. They work to help us put the past behind us and focus
our energies on building our futures. The Alpha Center professionals have taken this very holistic approach to divorce for the past 17 years.
The Attorney-Mediators carefully address our important legal matters but also make sure we understand how our decisions will impact our futures, before we bind ourselves legally. They work hard to ensure that settlements are fair and will result in both parties having stable lives after divorce.
The Parenting-Mediators help decide when and how to tell children about the divorce as well as how to divide their time between parents. They are especially
helpful for making sure that our children are not traumatized by our divorce experience and that we work toward a healthy co-parenting relationship to
benefit them.
The Tax-Mediators help formulate a tax plan that ensures that we are keeping as much of our hard earned money as possible. When all of our decisions are made, a Financial Counselor will look at our spending and savings plans to make sure we are as financially strong as we can be.
Not everyone needs all that Alpha Center has to offer so each couple is given a program that is tailored specifically to their needs. Sometimes needs are quite
simple and other times more complex.
Alpha's divorce mediation services begin with an hour-long consultation, at no charge, with an attorney-mediator who will review all of the important legal and practical concerns and explore the alternatives of litigation and mediation. At
this point, the couple will choose whether or not to pursue divorce mediation with Alpha.
The decision to work through Alpha Center means that we will spend less time in the misery of divorce, have more money left over to rebuild our lives and we
will be able to create much better future lives for ourselves and our children. Not only will our ships survive the rough waters of divorce, they will go on to sail more smoothly into the future.
NEW BEGINNINGS
Putting Your Life Together: 15 Things to do After Separation & Divorce
By David W. McGalliard, Ph.D.
The depth of emotional suffering of the newly separated or divorced is not generally realized. While society allows the bereaved years to adjust, the separated or divorced are frequently expected to "pull themselves together" in a matter of weeks, unaided. Divorce results in a death of a marriage, but does not have the finality of a physical death. The vestiges of the former way of life remain to remind and overshadow a present existence. It's a hurt that goes deep and is accompanied by the doubt that it will never heal.
Mediating your divorce normally is less destructive psychologically than going through a contested divorce. Even so, research indicates that it takes from two to five years for an individual to fully recover emotionally from a divorce.
Things to do for facilitating recovery:
1. Don't expect yourself to feel happy even when the divorce papers are signed. Emotional healing only really starts after the legal process is fully settled.
2.

Take care of yourself physically. Exercise; attend to your diet.
3. Attend to your emotional needs. For help, develop your own support system—a therapist specializing in divorce recovery, close friends, extended family, neighbors, etc.
4.

Attend to your interpersonal needs. If you are not already in a new relationship, resist the temptation to jump into the first relationship that becomes available. These "rebound" relationships have a much higher probability of not working out.
5. Attend to your spiritual needs.
6.

Attend to your financial needs.
7. "Keep your eyes on the prize"—keep your long-term goals primary; the well-being of your children, finances, your new life, etc.
8.

Learn to live in the here and now—don't live in the memories of the past or the possible wreckage of the future.
9. Take the high road—you will feel better about yourself as a person and you will have a better life.
10.

Don't express feelings/emotions—anger, rage, guilt, anxiety, depression, love, hate, etc., directly to your former partner. Don't let them express feelings/emotions to you.
11. If you are the "leavee," don't go to your former lover partner—who is now the source of your pain—for comfort. If you are the "leaver," don't try to comfort your former love partner.
12.

While indulgence in revenge fantasies may feel good, you must never act on them. They will only come back to haunt you. Anger and hostility toward your former partner, whether through children, finances, attorneys, etc., will ultimately hurt you in the end.
13. Don't fool yourself with plans for reconciliation—after the initial honeymoon period both parties will very likely return to their old ways of behaving.
14.

Remember…it takes two to fight.
15. Develop your new life—now is the time to do things you have always wanted to do. Become an expert at letting go of many aspects of your former life…over and over again.