October 2012 Newsletter
Featured Articles For October, 2012
MARRIAGE SUCCESS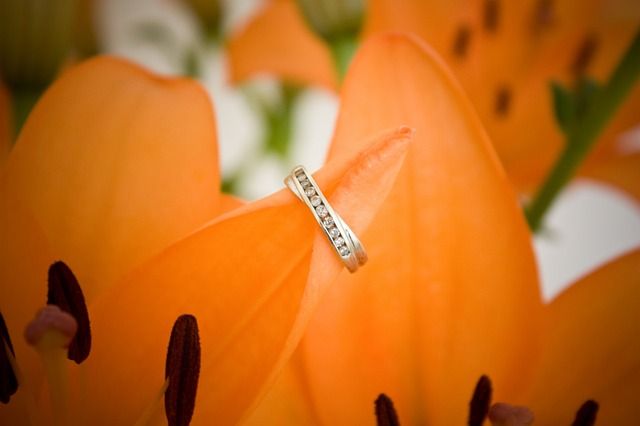 What is Happiness?
Of course it sounds like a ridiculous question! How could anyone possibly not know what the word 'happiness' means?! The fact of the matter, though, is that many people have never really thought about it-- and, if you are reading this book, you and your spouse may not even know if you both have the same definitions!
As an individual, and as a married couple, you want happiness! As an individual, and as a married couple, you deserve it! Fortunately, it is one of those elusive subjects which, with a little careful thought and consideration, can become very clear-- and when what happiness means to you is clear to you, you will then be in the best position to claim this wonderful, life-affirming quality for yourselves!
If you and your spouse are like most average American adults, when the question is posed to you "What does the word 'happiness' mean to you?" you will probably not have a quick answer. Perhaps you have never put much thought into it, assuming that happiness is something which is either "there" or not. The only problem with this is that in order to attain and maintain happiness, you must first have some ideas as to what it means to you.
There are a number of ways to look at this subject. Some people define happiness in terms of something external, others in terms of the internal, and still others in terms of acceptance.
It is not as complicated as it may sound! The key is in realizing your own personal definition, and, in order to greatly enhance your marriage, "compare notes" with your spouse!
Those who view happiness in external terms are generally those who are the most driven. These folks see happiness as being the result of what they do, have, and accomplish. This type of person is happy, for example, when he has earned a great job promotion through hard work, has purchased a brand-new car, or is taking the family on a two-week vacation. His ability to be happy is directly influenced and affected by what is around him.
The person who finds happiness from an internal source is usually the type of person who is calm, rational, and content. He is the person who cares more about who he is rather than what he has or does, and sees other people in the same manner.
The people who define happiness in terms of acceptance are sometimes mislabeled as settled, unmotivated, or boring. While this kind of person is fully capable of dealing with whatever comes his way, and is as effective at doing so as anyone else, his general outlook involves not wishing to make waves, taking things as they are, and not liking any type of radical change unless it is necessary.
While these three types of people are different from each other and approach life much differently, it is nothing more than basic personality-traits. The good news is that even those who are married to someone who possesses a different style can have a happy, harmonious marriage. All it really takes is understanding your own personal "happiness style" and being aware of and respecting your spouse's! With that in mind, happiness can be yours-- for a lifetime!
DIVORCE SURVIVAL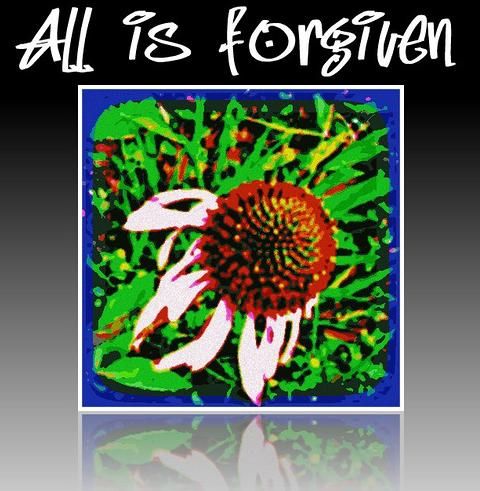 Is Forgiveness Possible?
By Francine Barbetta, Psy.D.
Divorce is a stressful time emotionally, financially, physically, and psychologically. It often results in two people whom were once rational human beings showing the darkest sides of their personality. The divorce process may also trigger negative feelings from the past. It often seems that when trust is shattered between two people in a relationship, forgiveness can never be attained. Contrary to that, this may be the perfect time to think about forgiveness and how forgiveness could change this experience for you. Research has shown that as one forgives, the positive emotions in the affective, cognitive, and behavioral areas of a personality increase in strength and the negative emotions such as anger, hatred, resentment, sadness and contempt begin to decrease. Consequently, as one begins to think clearly, one stops planning revenge. As one behaves better, one is no longer acting out the revenge. As one acts better, the negative emotions are replaced with neutral emotions. Eventually, the neutral emotions become positive emotions again over time.
Counseling and forgiveness
Within the field of psychology, the role of forgiveness is integrated in a variety of counseling settings, such as individual, couple, and family counseling. The healing and reconciliation process can help deal with painful experiences such as emotional, physical, and sexual abuse, extramarital affairs, and various types of distrust, discord, and conflict. Forgiveness involves an internal change of heart and occurs at different timeframes for different people. For example, when a person continues to have bitter feelings toward the person they thought they forgave, it doesn't mean that there is no forgiveness; it simply means that the full process of forgiveness may not be complete. There are three signs, which indicate forgiveness has occurred: First, the ability to use anger constructively; second is an increase in genuine positive attitudes toward the person forgiven; and third is an ability to ask forgiveness from others. Keep in mind that forgiveness is an internal, evolving process of someone who has been wronged and it is possible to forgive someone without that person even becoming aware that they have been forgiven.
Self-forgiveness
Often in divorce, the most difficult part of forgiveness is forgiving oneself. Research has shown that as one begins to regain self-respect, one abandons self-resentment. This paves the way for self-forgiveness to begin, which will ultimately lead to healing. This journey often originates from a painful beginning of guilt, remorse, and shame. Throughout this journey, if a spouse can develop empathy for the ex-spouse, they in turn can begin to feel worthy of empathy and forgiveness as well, potentially leading to self-forgiveness.
A Gift for Yourself
Although forgiveness may seem like the last thing you might want to do at this time, forgiving another and forgiving yourself can be considered a gift you give yourself. It will ultimately restore your personal power, reduce negativity in your life, improve your physical and mental health, improve your sense of wellbeing and create peace and reconciliation once again.
NEW BEGINNINGS
Engagement Rings are Forever
By Keila Gilbert, Esq.
As seen in the Bucks County Women's Journal, October/November Issue
With apologies to the similarly titled James Bond film, three-stone platinum diamond engagement rings are forever. Relationships, on the other hand, are often shorter. So what happens to those exceedingly expensive rings after the relationship ends?
In Pennsylvania, the giver of the engagement ring has the right to demand return of the ring if the marriage does not take place. In 1930, Pennsylvania adopted the position that engagement rings are "conditional gifts" subject to the marriage actually occurring, i.e., one very big string. Only after the parties are married does the ring become property of its recipient. Successfully popping the question, no matter how enthusiastic the "I do!" will not prevent the ring's return after a broken engagement.
Sixty-nine years later, Pennsylvania made life even more difficult for the spurned and jilted by adopting the "no-fault" rule. According to this rule, it doesn't matter which party broke off the engagement. In determining ownership, a court considers only if the ring was intended to symbolize the parties' engagement. Evidence of infidelity, cold feet, or all-around boorish behavior is considered irrelevant. Imagine being left at the altar and then told you had to return the engagement ring. In Pennsylvania, it can happen.
Of course, if you can make it past the altar, you have a better chance of keeping the ring. Upon marriage, the engagement promise is fulfilled, and the ring belongs to the recipient. If the engagement ring's new owner later files for divorce, she still gets to keep the ring. But a divorce is not an annulment. Pennsylvania courts have found that an annulment renders the wedding a non-event, returning husband and wife to their premarital status of engagement. And, remember, Pennsylvania is a no-fault state. This means that, with the newly restored engagement called off, the former wife must return the ring. Luckily, civil annulments are relatively rare in Pennsylvania.
So, annulments aside, engagement rings need not be returned after a divorce. But what about rings purchased after the marriage? Pennsylvania law states that gifts between spouses are considered marital property. However, lower courts frequently rely on older cases rather than newer statutes. An especially influential decision in 1985 held that rings given from husband to wife after marriage were wife's nonmarital property because they were not intended for joint use. As nonmarital property, the rings were not valued when dividing the couple's property after divorce.
Hopefully, this short analysis has provided some clarity to an often-overlooked but increasingly important casualty of broken engagements and divorce.